Helen Clark's legacy to the arts, and will it survive her?
by Brannavan Gnanalingam
While Helen Clark's status as a Prime Minister will be debated for some time to come, her choice of the arts portfolio perhaps best illustrates her claim to a personal legacy. She has not been unique in that respect. The reputations of Robert Muldoon and David Lange have become associated just as much with other portfolios –Minister of Finance and Minister of Foreign Affairs respectively.
Clark became Minister of Arts, Culture and Heritage upon being elected in 1999, and she maintained the position until the end, an obvious sign of its importance to her. Cast an eye over what happened in that period, and there were notable artistic successes. Peter Jackson and his Lord of the Rings Oscars' sweep in 2003, the Flight of the Conchords' BBC and HBO success, and Lloyd Jones' Booker Prize short-listing for Mister Pip were some of the more publicised success stories. Other. smaller successes occurred in music, visual arts, independent film and literature. Yet the questions remain: can politicians take credit (or even ought to take credit) for what artists do? If Labour can take credit for artistic successes, then surely they are also responsible for particular failures too.
Labour almost immediately instituted key arts policies that changed the direction of government arts funding in the country. Labour identified cultural investment as key to their vision, stating in 2000 that the cultural sector provides four billion dollars to New Zealand's annual GDP. Some of the more trumpeted moves instituted included the restructuring of TVNZ (away from potential privatisation), the creation of the TVNZ Charter, the founding of Maori Television, creation of the quota system for New Zealand music to appear on commercial radio, the creation of the Film Archive, and the formation of new institutions such as the Film Production Fund, Music Commission, the Arts Laureate, and the Christchurch Art Gallery.
There were considerable funding increases (labelled an arts-recovery package) for institutions such as Te Papa, Creative New Zealand, The New Zealand Symphony Orchestra and New Zealand On Air. On top of this, Helen Clark was visible at events as diverse as WOMAD, the Human Rights Film Festival and the Pasifika Festival.
During that period there were some high profile achievements. In film, the Lord of the Rings trilogy (which began prior to Labour's term) was a global box office hit, and The Return of the King won eleven Academy Awards, and brought Wellington to a standstill for its premiere. Keisha Castle-Hughes was nominated for an Academy Award for Best Actress for her performance in Whale Rider, a sleeper hit worldwide. Other films such as Out of the Blue, In My Father's Den, Sione's Wedding, The World's Fastest Indian and No.2, while achieving scant international success, were popular with audiences in New Zealand.
Smaller films such as those made by the DIY independent "Aro Digital Movement" were prominent in the nation-wide Film Festivals. New Zealand television also had some success during this period. While the ignoring of the Flight of the Conchords by national funding bodies became part of their mystique when they became successful in the United States, other locally produced shows proved popular. Shortland Street continued to rate well, while shows such as bro 'Town and Outrageous Fortune were hits. Maori Television has also provided an important cultural voice to the television market.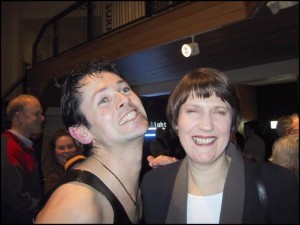 The music industry was resurgent in this period too. The New Zealand commercial music industry was in the doldrums by 1999 with little major label support, a lack of industry infrastructure, and limited radio and television airplay. However, during Labour's reign, despite global falls in album sales, local sales of New Zealand music increased.
Boosted by increasing radio-play created by "voluntary" quotas (Labour threatened to legislate quotas if radio stations didn't comply – which they did, grudgingly. raising the amount of New Zealand music played from 5% to over 20%), an increase in New Zealand on Air funding, and the popularity of stations such as Channel Z and C4, New Zealand music became much more visible.
Roy Shuker, an Associate-Professor in Media Studies, and specialist in popular music and popular culture states that "the example of New Zealand On Air's music funding schemes show that a huge amount can be achieved with relatively low amounts of money, especially where these are carefully targeted." The three top selling artists in New Zealand in 2003 were local artists: Scribe, Hayley Westenra, and Scribe.
The independently-released Based on a True Story by Wellington band Fat Freddy's Drop spent ten weeks on top of the New Zealand album charts in 2005, while other local artists topped the singles and albums charts. Indie bands, while always traditionally vibrant in New Zealand, had some international success through figures such as The Datsuns, The Brunettes and Birchville Cat Motel. Healthy touring circuits were operated by Wellington's A Low Hum, and many underground artists came to prominence through this process.
However, there were some notable failures. The TVNZ Charter has been criticised for its inability to actually translate to quality local content, and National is revamping New Zealand On Air and the Charter. Some of New Zealand On Air's funding choices, such as Welcome to Paradise, were critical and commercial failures.
Few New Zealand bands or films achieved commercial success overseas. Figures such as Neil Finn were vociferous in criticising the role of Helen Clark in this inability to translate New Zealand sales internationally. "It sort of sickens me," Finn said, " to see Helen Clark getting up at the music awards and taking the bows".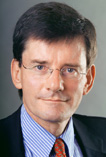 Chris Finlayson is also a sceptic. National's Arts Minister and former Creative New Zealand judge states that "after the cultural recovery package announced in its first year in government, which was presented as a large cash injection, Labour neglected the arts. Its ministers appeared more interested in photo opportunities." He argues that structural reform was needed – for example, the Film Commission Act has not changed since 1978 – and that funding did not increase to necessary levels (though National promised at the last election to maintain Labour's spending levels).
There is an issue of how much credit a government can take for big successes, which are frequently at the caprice of the market or cultural critics. The New Zealand film industry's rise in the late '70s, the internationally renowned Flying Nun label and the Booker Prize success of Keri Hulme's The Bone People are rarely attributed to Robert Muldoon's National Government.
It is similarly difficult to prove a link between what Labour did and what was achieved. Lord of the Rings. which was probably New Zealand biggest artistic success, commenced during National's 1990s reign, was funded by Hollywood studios, and was a testament to Peter Jackson and his crew's DIY drive. Flight of the Conchords were rejected by funding bodies for years in New Zealand. Some of New Zealand's biggest music successes, from Fat Freddy's Drop to A Low Hum and L'il Chief Records were independently produced and had minimal-to-non-existent government support.
Finlayson says that "it's an old politician's trick to take credit for all the successes that happen on your watch and put the failures down to bad luck. Government agencies can claim successes only to a limited extent, and that success is usually more about helping to foster an environment where projects can succeed than about specific projects; Lloyd Jones received a Creative New Zealand grant, but the Arts Minister did not write Mr Pip."
While some artists miss out, or are not interested in government funding, a social climate can be created which may assist the fringe artists. Musicians for example will certainly have benefited from increased radio exposure, while a growing public acceptance of the quality of New Zealand artistic product will have flow-on effects for less established artists. Shuker says "I think the higher general profile for local music, even if relatively few bands get money helps create a climate that helps the wider musical community, a sort of tipping point."
Finlayson says : "Some of those successes are significant for the artists themselves, but don't necessarily register as huge export earners or job creators. That's beside the point. If New Zealanders can parlay their passions in the creative arts into livelihoods, they have succeeded on their own terms."
State-funding of the arts is not a new concept, and governments from the Eastern Bloc to Asian tiger economies have funded their national arts systems throughout the 20th Century. Some of the bigger successes – Korea's film funding, the Soviet filmmakers in the 1920s, the French support for artists – have shown that particular targeted funding can create both local and international success for nationalised product. Finlayson says "I believe in the arm's length funding principle. As Minister, I sometimes have to remind people in the arts sector that decisions about arts funding are not my own. I am not Stalin, nor a Socialist apparatchik giving Prokofiev funding to compose a new symphony about electricity, and planting forests. Decisions about arts funding are quite rightly made by the Arts Council, away from ministerial influence and interference."
Part of the fear results from the idea that without state funding, local identity would be subsumed by the more popular and dominant international products, mostly those from the United States or the United Kingdom. If it costs less to get an already commercially successful United States' programme than it would to make an untested local programme, it is obvious which most television stations would prefer.
"If left solely to the market, " Shuker says. " I suspect that only art forms that were validated by the middle class would really survive (though to a fair extent, of course, those are the forms that are already valorised)."
Many New Zealanders consider the arts as important – a 2008 Creative New Zealand report stated that 86% of those surveyed are involved in the arts in some form, while 99% of 10-14 year old are involved in the arts. Seventy-nine percent of respondents to a Colmar Brunton poll stated that art defines who we are as New Zealanders, and that the arts should receive government funding. Finlayson agrees, stating that "The arts are intrinsically valuable, and a healthy arts sector is vital to a nation's social and mental wellbeing. That is enough to justify government funding – it is not an optional extra." A further justification for Finlayson : "There is an economic basis for this; they create stimulating and rewarding jobs for New Zealanders."
As far as any talk of legacy goes though, one's definition of success – whether it is commercial or aesthetic – will probably play a big role. Shuker for example states the Labour's time can be viewed as a success. He says "I am pretty positive about their impact. Obviously, it's not always easy to document, but I think the evidence supports a 'thumb up' view".
Finlayson, despite his criticisms, indicates the grounds for a positive verdict. "A recent Ministry of Arts, Culture and Heritage report suggested that the rate of job growth in the creative sector had been greater than that for the economy as a whole over the last ten years. The success of the film industry in the last fifteen years is an example of this approach to arts funding as an investment in the economy."
Ray Columbus, the iconic '60s musician, in defending Clark from Neil Finn's attack at the time, said "She's the minister of rock n roll in my book. God help New Zealand music when she retires…In my book, she can take as much credit as she likes." – by Brannavan Gnanalingam
Brannavan Gnanalingam is based in Wellington, and writes regularly about film and music for the online arts site, Lumiere Reader.
Photo Credits: Helen Clark as the Mona Lisa, Photoshop by Lyndon Hood; Gareth Farr and Helen Clark at Dowse Art Gallery 2001, Photo by Mark Cubey; Minister of Arts and Culture Chris Finlayson, Beehive.govt.nz